So, are you planning to have one of the most beautiful feelings in the world? Yes. What are you waiting for? Hurry up! There are so many things need to be done as a planning.
One of the most important things for any wedding is photography and ya! You are looking for a perfect wedding photographer who can create your wedding album a most beautiful memorable thing that featured endless custom and fun details that reflected the real you and your partner very creatively.
So here SIA Digital is giving you some tips for having 10 tips to ensure that you pick a perfect wedding photographer that you love, someone you trust and someone you know will capture the day how you want it captured and will present it beautifully.
Did you book your venue?
You must book your wedding venue as soon as possible or immediately after you decide your wedding date. The reason is to check the availability of the place where your dream wedding should be held! Check for wedding venues and wedding locations you wanted to have and book them as soon as possible.

If you are planning for a destination wedding, then you must book more prior like at least 14 months to book tickets and manage other things.
What kind of photography did you like?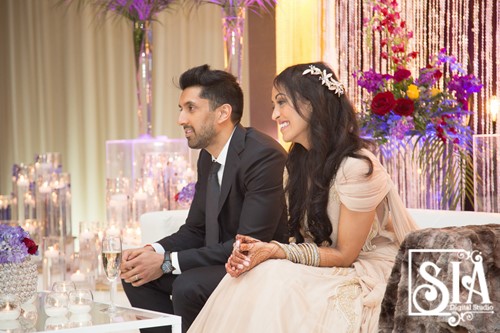 When looking at different images, it will show a range of different photos that represent their best as a memory you want to cherish for life. If you love to have like that and meet up with a photographer who can make sure that you ask to see their wedding albums that were given to the wedded couples, you will get an idea that  whether the  photos are amazing and tells a beautiful story, rather than just four or five impressive photos and that will help you to decide whether this is the one that perfect photographer that you are looking for your wedding!
What qualities should be there at your wedding photographer?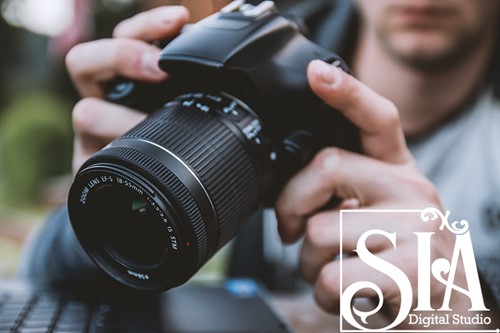 Anybody can take a decent picture, but it takes a skill with great experience working on weddings to capture all the special, special moments you and your partner will share on your big day.
You should first discuss your budget with him/her. After meeting them, make sure you leave feeling confident and happy, ensuring they answer any questions no matter how silly they may be. Go with your gut feelings – if something doesn't feel right then perhaps clear all your doubts at an initial stage.
Good wedding photographers imagine a shot in their mind moments before it happens. Experience photographers can have the knowledge of which poses, or layouts will create the most magical capture moments! They will creatively keep an eye on you to capture that right moment whether its candid or created one.
wedding days are mostly little hectic. Sometimes it may be happening that, not everything goes according to plan, so it is very important to have a photographer by your side who is calm in nature, patient, and ready to deal with any situations. As a bride or a groom, you will probably also be quite stressed, so a photographer who is very understanding with a level temper and supportive nature is the best.
Fix the photographer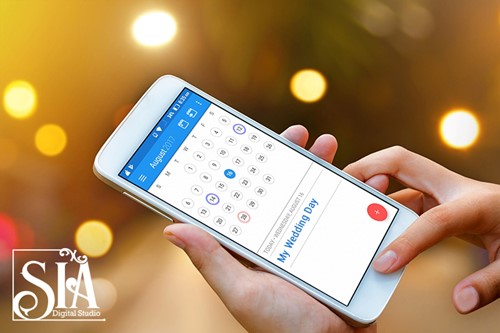 If you really feel this is the one that you are looking for and he will be able to give you complete creative album then fix him/her for your wedding as they also might be busy and if you are not giving any confirmation, they cannot consider them self as a final one and didn't do booking. Most of the photography studios will be taking bookings for one to two years in advance and popular summer weekends in peak season will be quickly booked up. So, let them know your decision at earliest.
What should be the cost?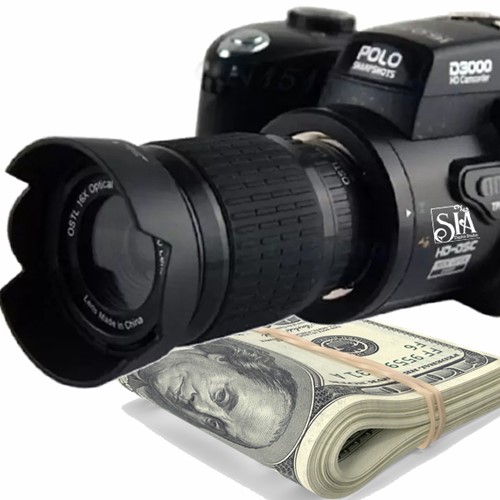 Cost of the wedding photography first relay on your budget, how and what amount you want to spend on your wedding photo albums! You can ask family, friends or you can do market research about the cost. If you have a good budget, then go for it or else discuss prior and confirm it by a contact.
Are you comfortable?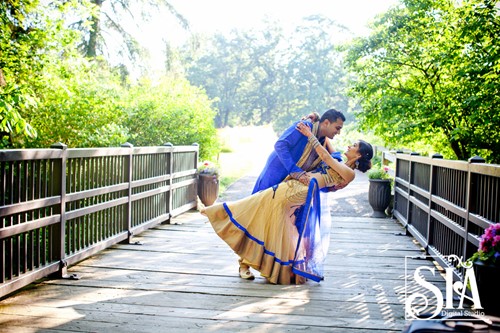 Your wedding photographer is the person whom you can trust, and you should find him/her a good person. Don't forget that you'll be spending the entire wedding day with this person, so you want to make sure you feel completely comfortable with the photographer. A photographer should give details of poses and photos how he wants and for that he should be able to communicate well and also he or she should be able to listen to all your concerns and it is also important for establishing the contract you both agree upon and making the overall process of working together run smoothly and successfully.
Let's do a pre-shoot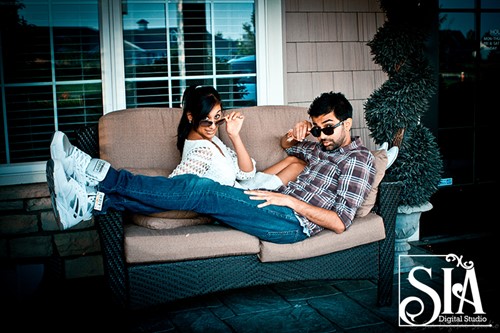 A pre wedding photo shoot is always a good idea and it's also a great opportunity to get to know your photographer and begin to feel comfortable having your photo taken. This will also give you a better idea about how and what should be adjusted between you people.
Wedding day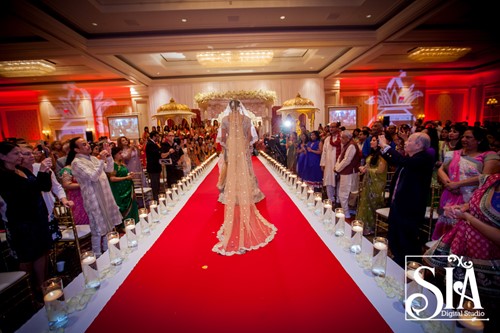 It is important to get to know your photographer in advance and make sure three of you are on the same page in terms of goals for the big day. All photographers have different priorities, styles and the ways of photography, it's common that this ensures that all the photographs the bride has outlined get taken and brides should really appreciate having an organized timeline for their day. The photographer might set on certain shots, like couple's portraits at sunset, beach photos, family portraits or a sparkler send-off photo and many more. So, if you talk it through that with your photographer, you may know what you want, together you can work out when and where to fit those poses and photos in.
Image selection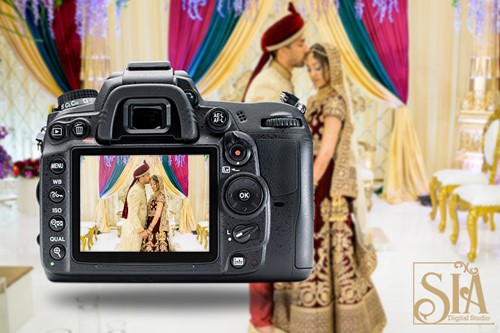 There are thousands of wedding photographers in Ohio and each with their own individual style, from reportage, artistic, traditional or documentary; find a style that matches you both and reflects the theme of your special day. Your photographer should edit your photos in a style that you love, in order to create fun and natural images that reflect you and your partner.
Looking at how your wedding photographs will be delivered after your wedding is another area of consideration. How would you like the quality of the wedding photographer's gallery? How to pick the correct ones?
It may offer you the options of downloading, sharing and printing the wedding photographs. Our couples can also access the gallery on their mobile phone with a given link. It's very important as for a photographer that they provide access to wedding day couples to share their album with family and friends and that the gallery of images looks clean, professional and very impressive so that the Album can be created from them.
10.Recommendation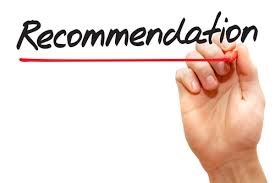 would you recommend them to a friend? If the answer is yes, then get them booked. If you have any doubts, then consider the reasons you wouldn't – if you wouldn't recommend them to a friend then why would you hire them yourself?
it is very important to hire skilled professional photographers and experts in "capturing" your precious moments. which is then stored in a frame in the image format, to be revived in the wake of the happiest and most moving moments of your life. there is a very professional videographer in Ohio to make your wedding photos or movies. they've been working in this field for so long, so if you find a perfect local photographer who creates wonder with your wedding images do not hesitate to recommend him/her in your group or families.