Most couples choose a destination wedding to have the beauty of that place as the dreamlike backdrop to their precious wedding moments. Pictures make these moments tangible giving them color and context. The fun and the physical experiences you have in the duration of the wedding will only last for that moment. As time fades, memories of your wedding can be kept alive only through photographs. 
Nevertheless, you would need a well-qualified destination wedding photographer to capture these fairytale moments.  
If you're one of those couples that prioritize wedding photography, this post is for you. It always gets overwhelming & anxiously difficult to make so many decisions and choose from so many options while planning a destination wedding. 
And we're here to make it just a little bit easier for you to decide. Read our post on the tips that can put you in ease to finalize your potential destination wedding photographer.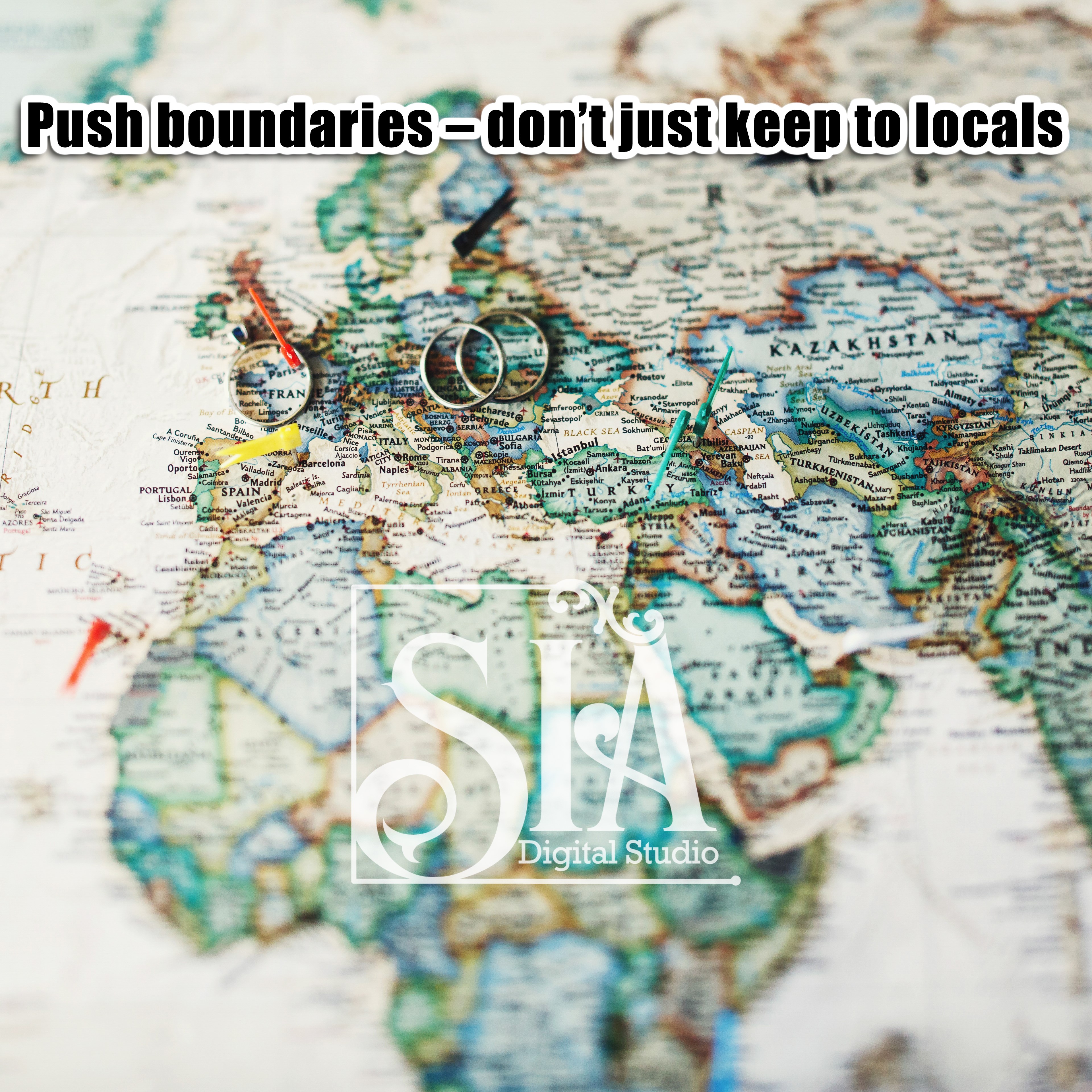 Push boundaries – don't just keep to locals
The destination weddings are good that need to have plans. You need to be sure about the potential photographer that knows you well.  
Your first decision is really whether to look for a local photographer in your destination or to bring someone out with you.      
Most of the wedding planning portals tell you that you should hire the venue photographer or someone local to the destination of your wedding. But it is suggested that you take your wedding photographer along with you to the destination. One of the reasons is that if you hire someone closer to home, you will have access to meeting them in person and the explanations can be easier. Your potential photographer needs to know which moments are important for you.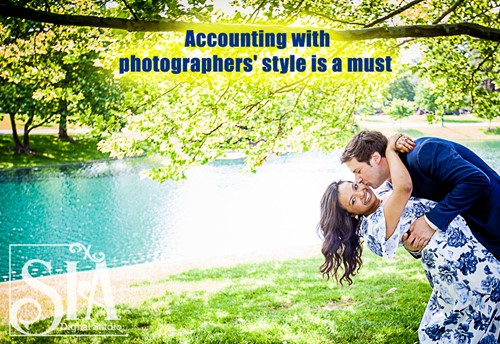 Accounting with photographers' style is a must 
Best destination wedding photography packages come with unique styles that the photographers try to implement. Styles such as documentary, photojournalistic, vintage, quirky, editorial, magazine are some of the words you must consider before hiring your destination wedding photographer. 
Ask the following questions to yourself to get more accounted for their work: 
Does their work really stand out? 

Have you lost many a lunch hour poring over a photographer's blog?

Can you imagine yourselves and your friends/family in the type of shots you see on their website? 
You should be able to get a sense of who they are and what they are like initially from their online presence like their Facebook page and Instagram. The kind of wedding you want must relate to the photographer's style and plays a big role in deciding your potential photographer. So, when you're talking to your shortlisted photographers, tell them the style, mood, and themes of your wedding.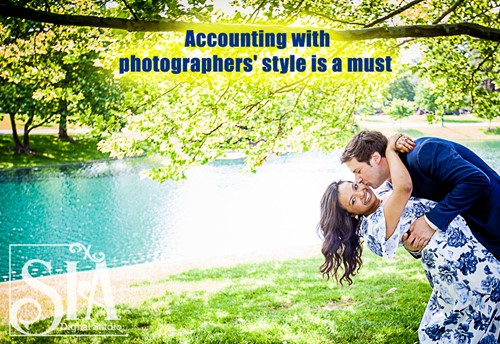 Keep count on all the possible costs
Any good quality product doesn't come cheap and so is the case with good wedding photography and cinematography.  The more weddings a photographer has done the better equipped they will have the ability to anticipate moments ahead of time. The experience they hold will ask for money accordingly.  
It is advisable to spend the most you can afford on your wedding photography. And be prepared to spend more if you find the perfect photographer. Before booking the most amazing photographer for your destination wedding photography, be prepared to bear all the extra costs too.  
Having an estimated budget at the beginning will help you figure out what kind of destination wedding photography package suits you better. We tend to get attached soon. So, talk to them and find out if they can customize a package for you.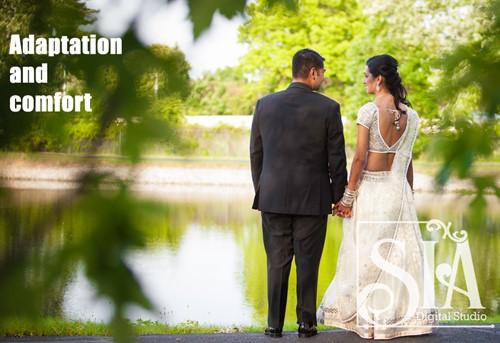 Adaptation and comfort
While hiring a photographer, make sure that the person or company that you're talking to have enough resources to be able to tackle any situation. Wedding photography companies, like us, often have enough in-house members. But whoever you're talking to, it's important that you know if they can arrange a crew to manage your wedding.  
Also, after the adaptability factor, you also need to check the fact if they can put you in comfort. You obviously don't want your destination photo shoot to go wrong. You need to have some sort of connection and most importantly your vision for the wedding and the photography goes in the same frequency. They should put you at ease, answer any questions you have and above all be friendly and enthusiastic too.  
So, it is important that you are happy with each of your destination wedding photographs. Hence, give more time in choosing the right destination wedding photography package and photographer. 
Come with your homework done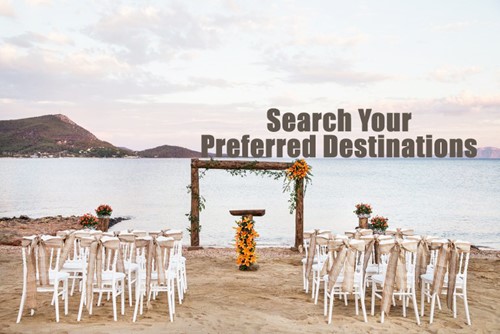 A). Search Your Preferred Destinations
Most couples begin their planning online. You'll want to narrow your choices down to your top destinations, then compare the factors that are most important to you as a couple. These could include cost and ease of travel, local attractions, amenities offered by the resorts or hotels you're considering, or any number of qualities specific to your personal preferences and needs. 
Listing out with the help of a destination wedding planner can transform your planning experience, taking all the guessing and much of the risk out of the equation. While most traditional vendors like photographers, florists, DJs, and coordinators are bundled into packages offered by most all-inclusive venues, you might still want help with travel arrangements for you and all your guests, logistics, or even personalizing your event with local entertainers or other custom features that can be handled by an expert. You can search these online yourself, being careful to read reviews from reputable sources.  
Before you shortlist your destination wedding photographer, research well to know his reputation and his/her experience in the field of destination wedding photography. You may know about the local wedding photographer very well but when it comes to destination wedding photographers, it's a Catch 22 situation. Hence, start the research a few months prior to the wedding.  
However, no doubt, a destination wedding planner can make the entire experience seamless and practically stress-free.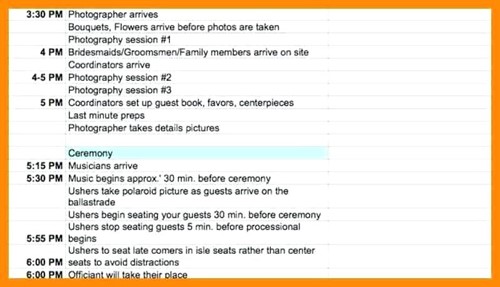 B). The Destination Wedding Shoot Planning Timeline 
When you are planning a destination wedding, the earlier is better.  
Secure your date as soon as you know where and when you hope to wed in most cases – 12 months or more in advance is best.  
This ensures that you have reserved the venue of your dreams and it gives your guests time to decide, save up the resources to fund their travel.  
Ideally, you'll want to send out save-the-dates at least 8-10 months in advance.  
Before you shortlist your destination wedding photographer, go through his reputation, his experience in the field of destination wedding photography and related things. You also need to know what kind of styles he has experience on. Try finding everything that can affect or can be important in any way in your photography. This will help you know your photographer more and you will be well prepared accordingly. 
Think of it as a research of one the important domain of your wedding to-do lists. You are going to spend most of the time with your photographer, so make sure that the person who you are going to be there with and they are worth it.  
Try making lists of the shortlisted photographer with their package details and their availability. Compare the features and shortlist few and do come up with the ones that match your vision. If you start doing the homework at least a few months prior to the wedding, you can avoid the stress.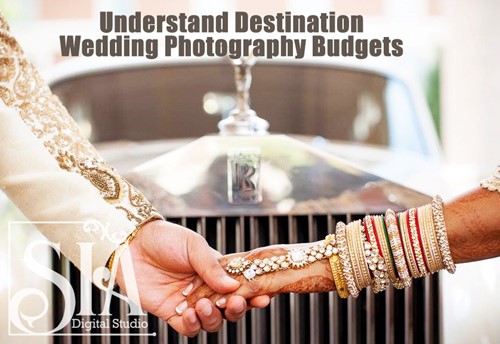 C). Understand Destination Wedding Photography Budgets 
Check the availability of the wedding photographer after you finalize the destination and time. According to the location, time, and the number of people in the team, the destination wedding photography cost changes. Having an estimated budget at the beginning itself will help you figure out what kind of destination wedding photography package suits you. 
Consult any wedding planner to help you and enjoy a celebration that remembers for a lifetime.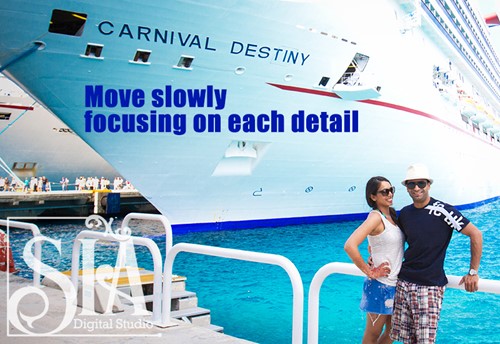 Move slowly, focusing on each detail
No need to rush and hire a photographer just to mark one of your wedding to-dos as done. If photos from your wedding are important to you and your partner, then take your valuable time finding the right one. Go over portfolios, wedding trailers and any work that is available online. 
No need to run off. Start earlier to make sure you have enough time to take patience for choosing your potential photographer. Have face-to-face meetings or Skype calls with your shortlisted photographers and see if you like them and if your likes/dislikes with them. You are going to be spending 90% of your wedding time with your photographer and being comfortable with them is very important. It is an important decision, so if you don't like someone, communicate your reservations with them.  
Overall, these are the necessities any couple should look for in their potential photographer for their destination wedding day. Be careful about who you choose to capture your moments in the location you have chosen. 
It is important that you are happy with your destination wedding photos at the end. Therefore, give plenty of time to choose the right destination wedding photographer for your wedding.