Punjabi weddings are the most extravagant one among all. Agree or not?  
If you have attended more than one Punjabi marriages, then you might have noticed some slight changes in the tradition. For example, both Punjabi and Sikh traditions are very much similar to each other yet different in their own way.  
The Punjabi marriage ceremony is all about food, drinks, and too many rituals! And, of course, we are the all-night dancers!   
All About Punjabi Wedding Traditions & Rituals  
You might have seen Punjabi weddings in movies, it's all about colors! However, it could be a bit tacky for a western person but that's what makes Punjab unique.  
The white Punjabi wedding could be a different sight to watch, although the vibes stay true no matter the place!   
Flowers tied up on all the possible places is one of the usual sights on a Punjabi wedding. There would be draped silk patterns with no particular theme, still giving an elegant feel.   
#1 Rituals never end!
Punjabi weddings include many rituals right from the engagement period till the vidaai ceremony.  
One among them is the Gharoli ceremony where a decorated pitcher filled with sacred water is brought for the bathing of the bride and groom.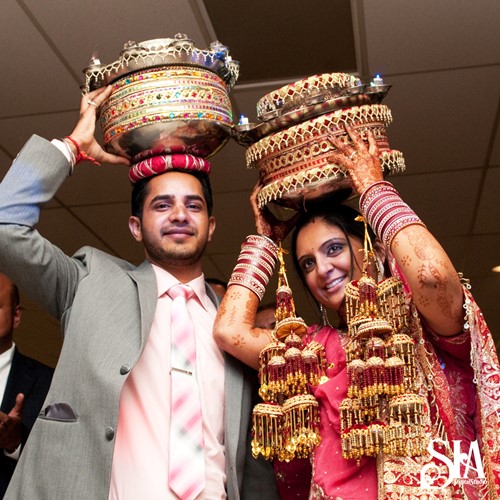 Then, we have the Maiyan ceremony which is a pre-wedding ritual where both the bride and groom are covered with turmeric and yogurt for glowing skin. In some weddings, the family members also make Rangoli drawings during this ceremony.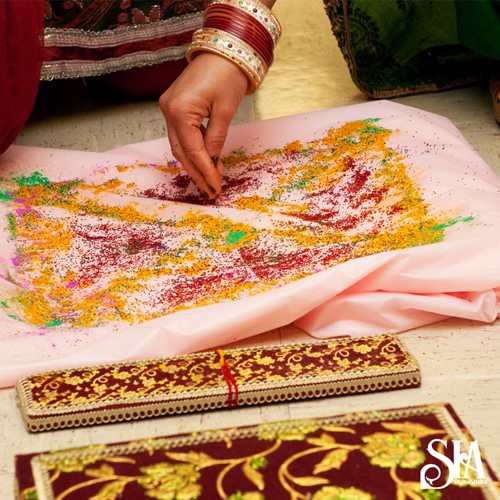 #2 True family affair 
This concept holds true for all kinds of the wedding; however, Punjabis take this seriously. All the family members get together, enjoy giving a warm presence throughout the wedding. These pictures are the proof-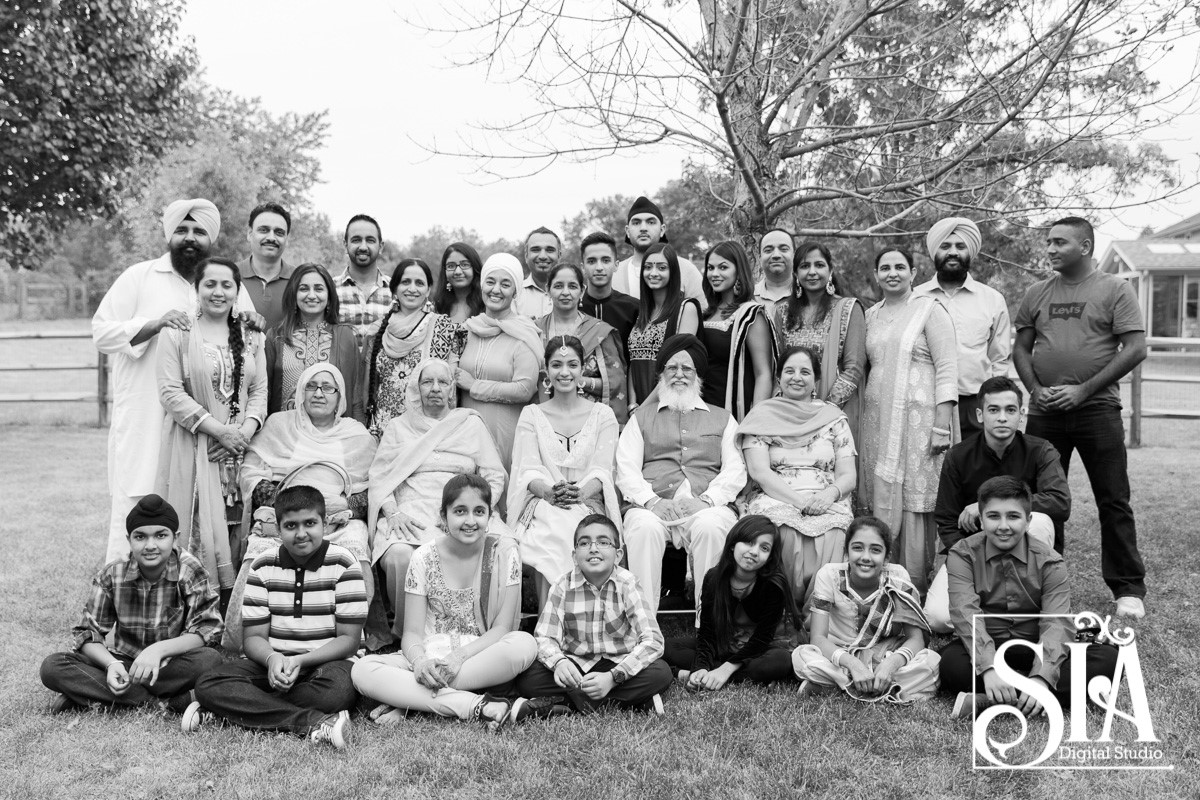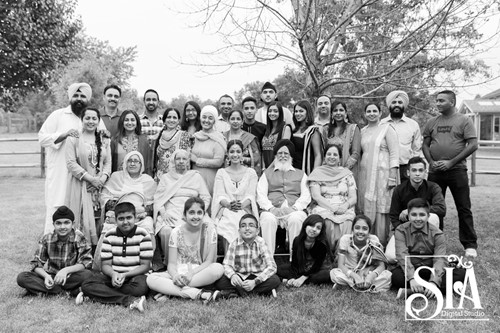 #3 Punjabi wedding bangles (Kalire) 
Kalire is gifted from the maternal side of the bride, but these days the brides buy it for themselves. It's a golden-colored accessory in the form of the chandelier that is worn hanging from the choora or bangles. They add a special grace to the bride on her wedding.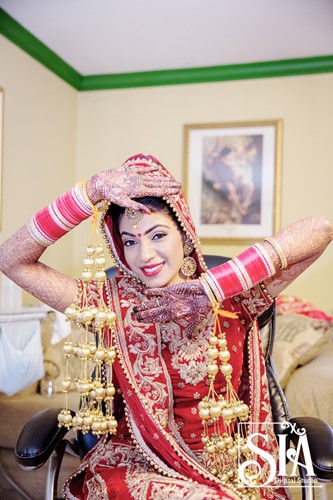 #4 No compromise on food, guys! 
Punjabis are also known for their love of food. So, next time when you attend any Punjabi wedding be assured to enjoy the best of the meals.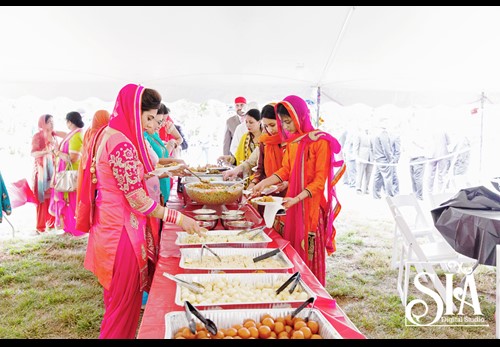 #5 We dance like never before!
The people of Punjab have a genuine love of music and dance. Weddings are a good chance to showcase this, and they take the best of the advantage. Thus, making the event more joyful and energetic!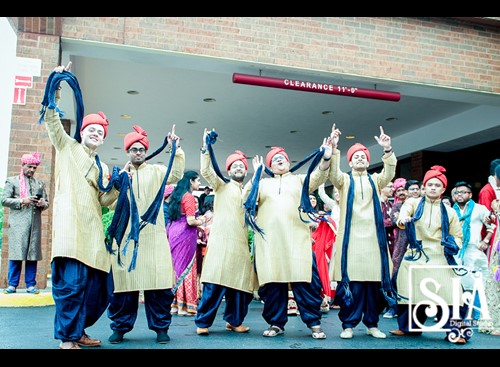 Did you like reading the post? Shoutout to all the sweet Punjabis out there. Stay tuned with the page for more updates and offers! Thanks for reading!